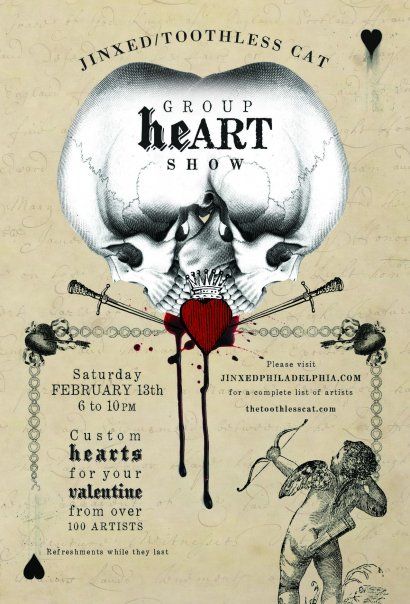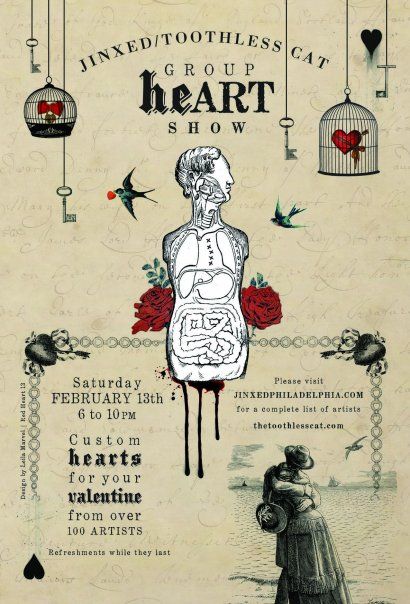 Please join us on Saturday, February 13 from 6-???? for the biggest group show of the year. Featuring an impressive line-up of artists, this year promises to bring you all the amazingness of previous shows with the excitement of it being in a new location within the Piazza.
Please check out the
Jinxed site
for the full list of artists!
If you're an artist participating in this show, please stop by to grab some of the lovely flyers to spread out!
xo